Sheraton Sunnyvale Hotel is the proud site of our own Sunnyvale restaurant, Faz, a Bay Area creation of acclaimed California restaurateur Faz Poursohi. Faz emphasizes freshness and flavor above all else, but its focus on Mediterranean flavors with a light touch as well as tempting pairings of herbs, vegetables and smoked or grilled meats and seafood is irresistible.
In the morning, wake up and start your day with our bountiful breakfast buffet and à la carte breakfast options. Faz offers enticing lunch and dinner menus with a range of fresh and delectable appetizer, salad, sandwich and main course selections to please any palate.
With its fully-stocked bar, the stunningly designed Faz Lounge is the perfect setting in which to relax with friends over cocktails and tasty appetizers.
Faz Restaurant also offers catering options and special packages suitable for all group sizes and events that will inspire the senses and delight the palates of every guest.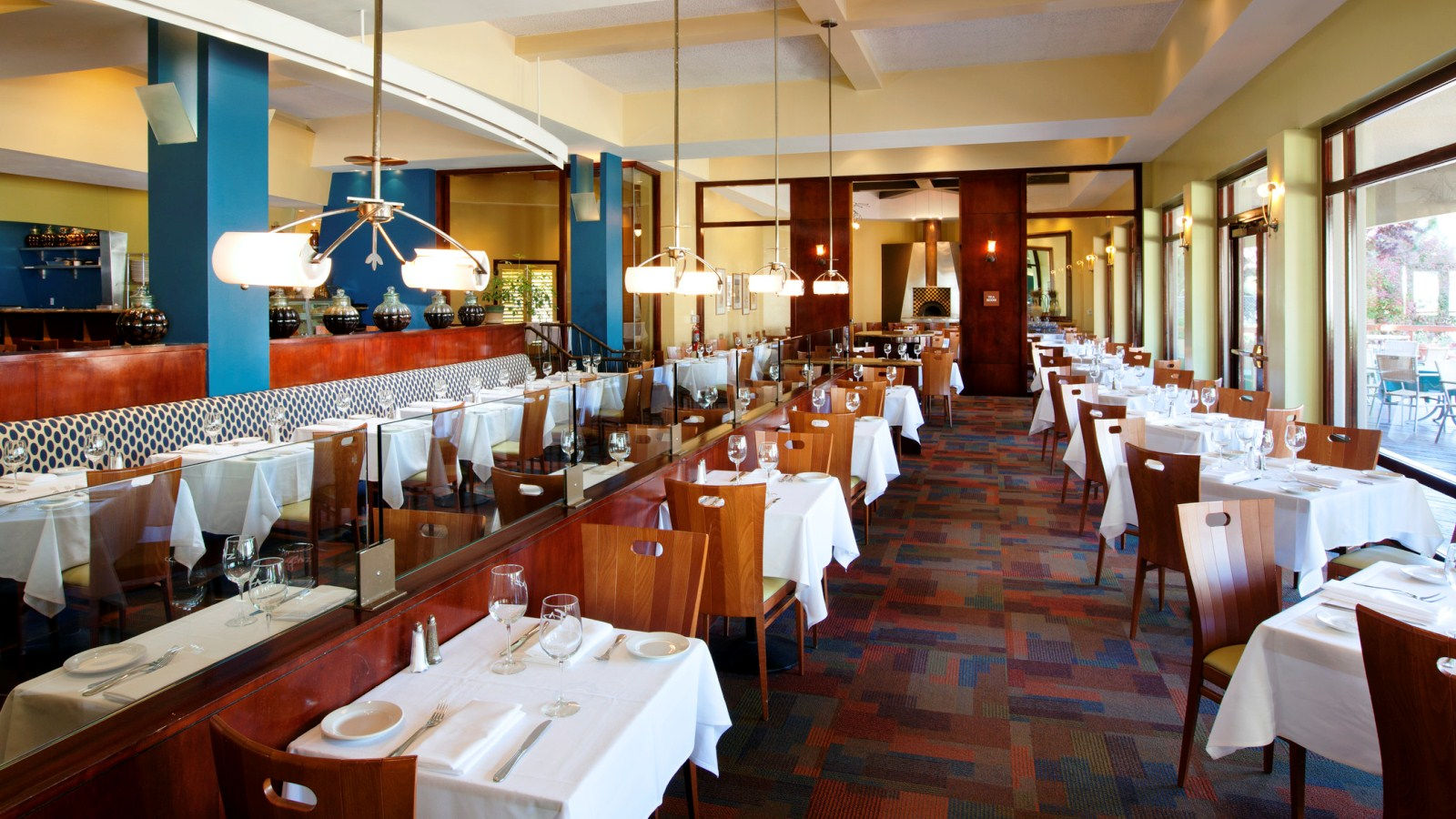 Faz Restaurant
This Sunnyvale restaurant presents an experience for all the senses, to savor many times over: freshly prepared, perfectly seasoned salads and entrées in a striking bi-level setting with a gorgeous 180-degree garden view. Click here to book a table at Faz Restaurant.
Cuisine: Mediterranean
Dress Code: Business Casual
Hours: 6:00 AM - 10:00 PM
Phone: (408) 752-8000
Menus:
A la Carte/Buffet Breakfast
Lunch
Dinner
Faz Lounge
Faz Lounge is a full-service bar designed by Darrell Hawthorne and Mark Stevens, and featuring the stunning "view wall": a must-see. The lounge offers HDTV, a full restaurant menu and happy hour buffet, and great drinks like our pomegranate martini. Kick back at the end of your day and enjoy our Happy Hour, with live entertainment and drinks specials.
Cuisine: Mediterranean
Hours: 6:30 AM - 10:00 PM
Happy hour: 4:00 PM - 7:00 PM